Considering the large bulk of the SA's total wealth women control, it is clear the South Africa can no longer overlook the increasing influence the feminine flock has over South African wealth. After all there is a wise saying which states that "what a man can do, a woman can do better"
It doesn't matter much if they made the wealth themselves or inherited it. The punch line remains that women will always, and in a rapid progression continue to be relevant to wealth creation as they are major decision makers over invest-able assets.
Below are South African ladies that are better off than many South African men as long as wealth is concerned.
10. Christine Ramon. Net-worth: R49.7 Million.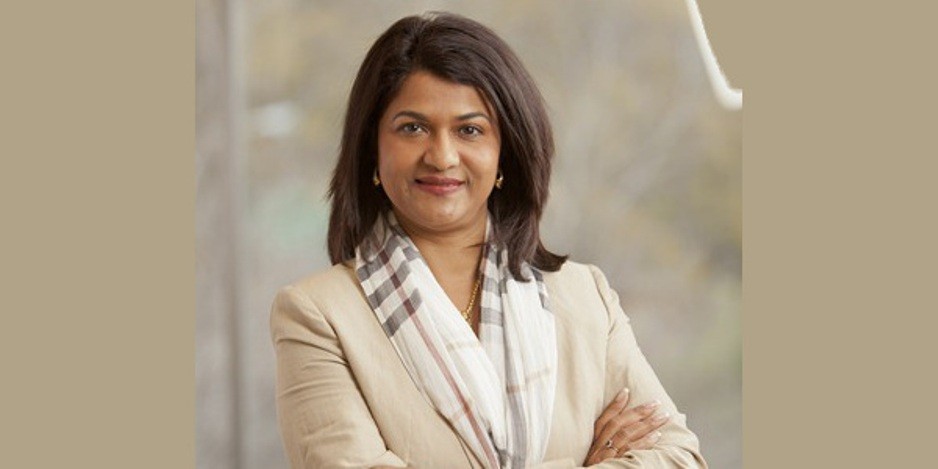 Christine Ramon is the current Executive Director and Chief Financial Officer of Anglogold Ashanti Limited since 1 October 2014.
Previously she was an Executive Director and the Chief Financial Officer of Sasol Limited from 2006 until 2013. She was also the former Chief Executive and Financial Director of Johnnic Holdings Limited. She is currently a Non- Executive Director of Lafarge based in Paris, France and MTN Group Limited.
Ramon also serves as Deputy Chair of the Financial Reporting Standards Council in South Africa and previously was a Member of the Financial Reporting Investigations Panel , an advisory committee of the JSE. She was also former Non-Executive Director of Transnet Limited and Johnnic Communications Limited. Ramon was previously a member of the Standing Advisory Committee to the International Accounting Standards Board.
Ramon is a Chartered Accountant (SA) and completed the Senior Executive Programme at Harvard Business School in conjunction with Wits Business School. In 2007, Ramon was nominated as a Young Global leader by the World Economic Forum.
9. Mamphela Ramphele. Net-worth: R55 Million.
Mamphela Aletta Ramphele (born 28 December 1947) is a South African politician, a former activist against apartheid, a medical doctor, an academic and businesswoman.
She was a partner of anti-apartheid activist Steve Biko, with whom she had two children. She is a former Vice-Chancellor at the University of Cape Town and a one-time Managing Director at the World Bank.
Ramphele founded political party Agang South Africa in February 2013 and withdrew from politics in July 2014.
Also read : Top ten richest South African celebrities and their net worth.
8. Nonhlanhla Mjoli-Mncube. Net-worth: R94 Million.
Nonhlanhla created the wealth she owns through sheer hard work and dedication. She is recognized as the Chairwoman and Founder of Women for Housing and the Rural Housing Loan Fund. Her resume speaks of her impressive accomplishments .
Ms. Mjoli-Mncube serves as the Economic Adviser to the Deputy President, South Africa focusing on ASGISA. She is an acknowledged Leader in the field of housing finance, construction, development and gender rights. She started her career as Research and Development Manager at Standard Bank's Small Business Division in 1991. She served as an Executive Director of Bernhardt, Dunstan & Associates. She served as an Executive Director of National Urban Reconstruction and Housing Agency since 1994. She joined South African Airways ('SAA') in 1997 as Market Analyst and gained extensive experience in different business units of the airline. Ms. Mjoli-Mncube started her career as Town and Regional Planner and spent four years at the Social and Economic Science Research Centre at Washington State University in the United States. just to say a few.
7. Judy Dlamini. Net-worth: R124 Million.
Currently, Judy Dlamini is occupying a top position at Mbekani Investment Holdings Limited and Aspen Pharmacare Limited.
She was senior manager HSBC South Africa – Investment Banking from May 2001 – May 2003 (2 years 1 month)
She started as a consultant in corporate finance advisory, left as a senior manager in the transport and energy team.
Also read : Top ten South African Politicians and their net worth.
6. Elisabeth Bradley. Net-worth: R332 Million.
Elisabeth Bradley previously served as an Executive Director of AngloGold and is, a Non-Executive Chairwoman of Toyota SA Limited. She is the daughter of Albert Wessels who is regarded as the first person that brought the Toyota brand to South Africa.
5. Sharon Wapnick. Net-worth: R433 Million
Apparently, Sharon inherited her wealth from her father Alec Wapnick. Forbes reported Sharon as one of the top 5 largest shareholders in Octodec Investments and Premium Properties, which are both property loan stock companies listed on the Johannesburg Securities Exchange.
Sharon is an Non-Executive Chairwoman and a Non-Executive Director of Premium Properties Limited, and also the Non-Executive Chairwoman and a Non-Executive Director of Octodex Investments Limited.
4. Bridgette Radebe. Net-worth: R1 Billion.
Bridgette Motsepe Radebe is the elder sister to South African billionaire Patrice Motsepe. Forbes reported her as the "founder of Mmakau mining, a Johannesburg-based junior mining firm with key mining assets in coal, gold, uranium and platinum. She got a start in the early 90s managing shafts, producing and procuring for larger mining firms in South Africa."
Also read : Pres. zuma is the 4th highest paid Head of State in the World.
3. Irene Charnley. Net-worth: R1.5 Billion
Charnley first made her mark on the African business community as a negotiator for South Africa's National Union of Mine workers where she spent 13 years co-ordinating various divisions of union operations. She went on to become an executive director for the MTN Group, which is Africa's largest telecommunications company.
Under her leadership several African and Middle Eastern countries (including Nigeria and Iran) were connected into the MTN network. Charnley was the behind the founding of the National Empowerment Consortium made up of 50% black business owners and 50% black African laborers. They eventually owned 35% of Johnnic Holdings (now called Johnnic Communications).
In August 2000 she was awarded the title of Businesswoman of the Year for her outstanding contribution to taking Johnnic from an industrial conglomerate to a modern telecommunications media group. 
Charnley is currently the CEO of Smile Telecoms, which is low-cost operator of telecommunications products based in Mauritius.
2. Wendy Ackerman. Net-worth: R1.9 Billion.
Wendy's wealth comes from the Ackerman Family Trust which owns about 50% of "Pick 'n' Pay"; one of the biggest retail establishment in South Africa. Forbes narrated that the company has operations in Namibia, Mozambique, Zambia, Zimbabwe and Australia." She's a Non-Executive Director of Pick 'n' Pay Holdings Limited and is well-known for her contributions to environmental conservation.
1. Wendy Appelbaum. Net-worth: R2.6 Billion.
Wendy Appelbaum is most known as the "owner" of DeMorgenzen Wine Estate which she reportedly purchased with her husband, Hylton Appelbaum. She once donated R150 million to create the Gordon Institute of Business Science and the Donald Gordon Medical Center.
She is one of Africa's richest and most giving daughters.
Also read : Nearly R9 M has been spent on purchasing 11 cars for Pres. Zuma's wives in 3 years.