On Thursday all hell broke loose at the Nelson Mandela Bay council meeting, after a heated altercation between the ANC and DA. It was understood that shots were fired and injured Councillors rushed to the hospital.
Rano Kayser, Mayoral Committee member for Roads and transport was seen bleeding seriously in Photographs posted on social media. Also the ANC Councillors Rosie Damons seemed to be in shock after the incident. Both Councillors were carried out of the building on a stretcher.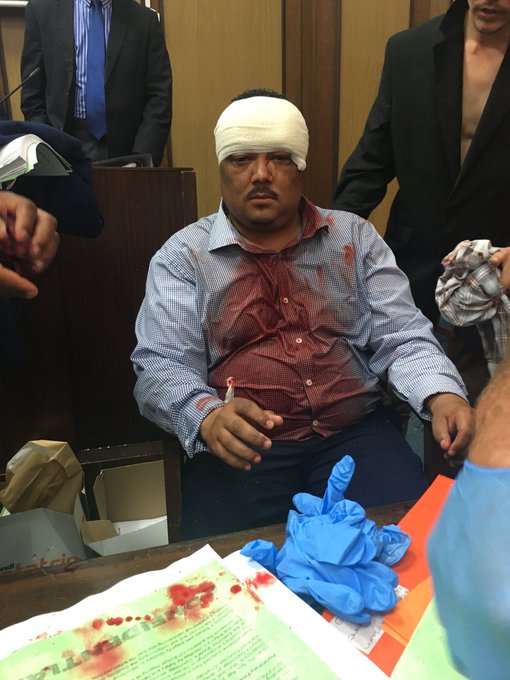 Reports say that the council chambers turned into a conflict zone, glass jugs were broken and DA Chief Whip Warner Senikal was stabbed with a sharp object.
Executive Mayor Athols Trollip's Chief of Staff, Kristoff Adelbert said
"the ANC became aggressive and it resulted in a particular ANC councillor smashing a glass jug over Rano Kayser's head".
Adelbert said that he was on his way to visit Kayser at hospital and the municipality would issue a statement at a later stage.
The shots were allegedly fired by a security official in council chambers. No one sustained gunshot wounds but there was a lot of blood stains and scratch marks to be seen.
Police Spokesperson Captain Sandra Janse Van Rensburg confirmed police would be investigating the matter.
Mmusi Maimane took to social media to condemn the ANC. He tweeted;