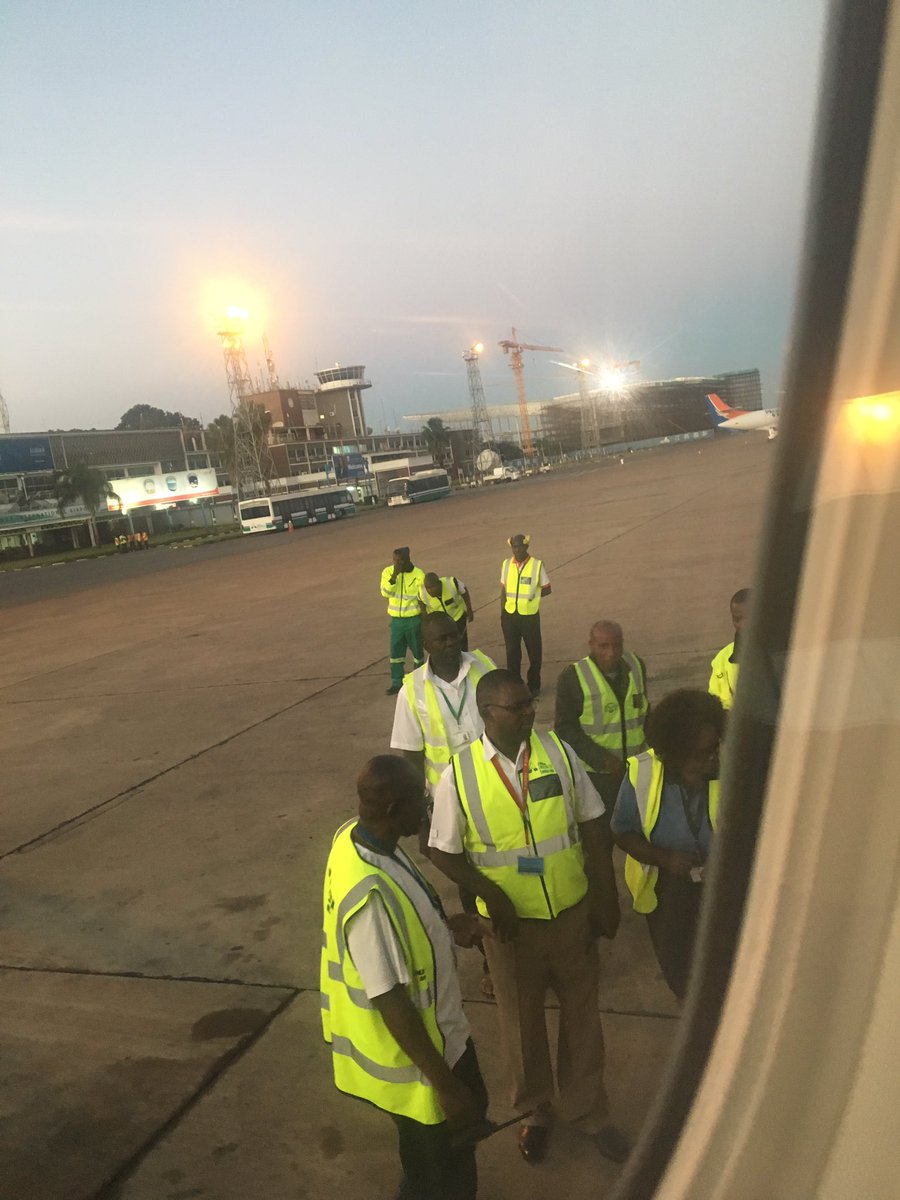 The shame was evidently a crude assault on the opposition leader, Maimane bellowed: Democracy is something we all should fight for in our continent. What I experienced today in Zambia violates Democracy. Glad to be back home
"DA Leader Mmusi Maimane' a Constitutional Office Bearer of South Africa' has this evening been forcefully prevented from entering the Republic of Zambia' by Zambian Police who boarded his arriving SAA flight upon touchdown'" the DA said in a statement released on Thursday night.
"Upon arrival Zambian Police boarded the aircraft' aggressively confronted Maimane' and have taken his private cell phone from his possession."
"It is a deeply shameful day for the Republic of Zambia' when a Leader of the Opposition from South Africa cannot pass freely into the country – especially on Africa Day. But we will not be deterred."
An update by the DA on Friday morning said Maimane had returned to South Africa at 8.30 pm on Thursday and would address the issue at a media briefing later in the day.
The Department of International Relations and Cooperation (Dirco) said it was looking into the incident.
"We've instructed our high commissioner in Zambia to go and meet with the foreign minister to get an explanation… The high commissioner will compile a report … it will then determine a way forward'" said Dirco spokesperson Clayson Monyela.
DA leader Mmusi Maimane was deported to South Africa, for reasons unknown, when he landed in Zambia, his spokesperson Graham Charters said on Thursday night.
Charters said when Maimane arrived at Lusaka airport at around 18:30 on Thursday evening, there were members of the police and immigration police already waiting for him on the tarmac on the runway.
"They stormed the plane. Then things got a bit physical when they tried to remove Mr Maimane from the plane. When Mr Maimane tried to reach for his phone, his phone was confiscated by the legal authorities."
Charters said there was a stalemate between Maimane and authorities for about half an hour, while Maimane demanded to know why he was not allowed into the country.
"He was then ordered to take the next flight back to South Africa."
Charters said the authorities did not give any reason for the ill-treatment "and the blocking of a constitutional office bearer, of a fellow African state".
"At a time where Africa needs to be moving towards a maturing democracy, and upholding the values of the rule of law, we can see that many of our African brothers and sisters are still subject to the regime of big-man politics," Charters said as the incident happened and the country celebrated Africa Day.
Though "He was not harmed but he was certainly shaken. There was a scuffle to get his phone but he was not physically harmed."
"We call on the South African government to take immediate action against such apartheid like actions by the Zambian government," he said.