You have to be very careful if you own or drive any of these cars we would be listing below.
According to car tracking company  C-track's data, the most popular vehicle hijacked locally is the Volkswagen Polo, followed by Toyota and Ford respectively. Toyota's Fortuner is the most popular SUV to targeted by criminals, followed by Land Rover and Nissan.
The Toyota Hilux accounts for 39% of the most popular bakkies/light delivery vehicles to be stolen, followed by Ford, Nissan and Hyundai. Nissan, Scania and Freightliner make up for the three most popular trucks stolen.
Johan Jonck, editor of Arrive Alive, said: "We believe that an informed road user is a safer road user. With the rise in car-jackings/ hijackings in South Africa, it's important to assist our road users with information to keep them alert and vigilant to the threats on our roads.
"Data such as this from C-track and the other vehicle recovery companies dealing with these crimes daily, offers further insights to where and when these crimes are committed. Our roads will be safer when we all drive with an increased safety awareness."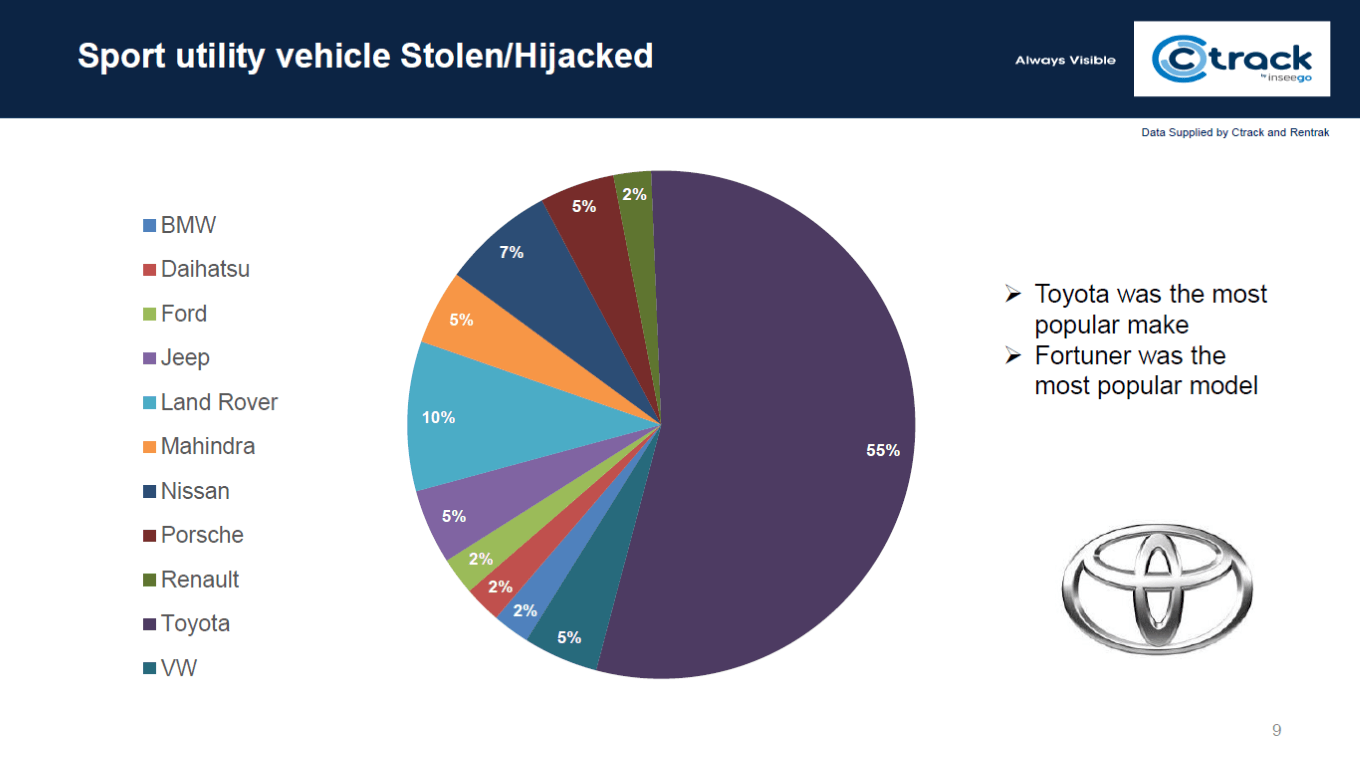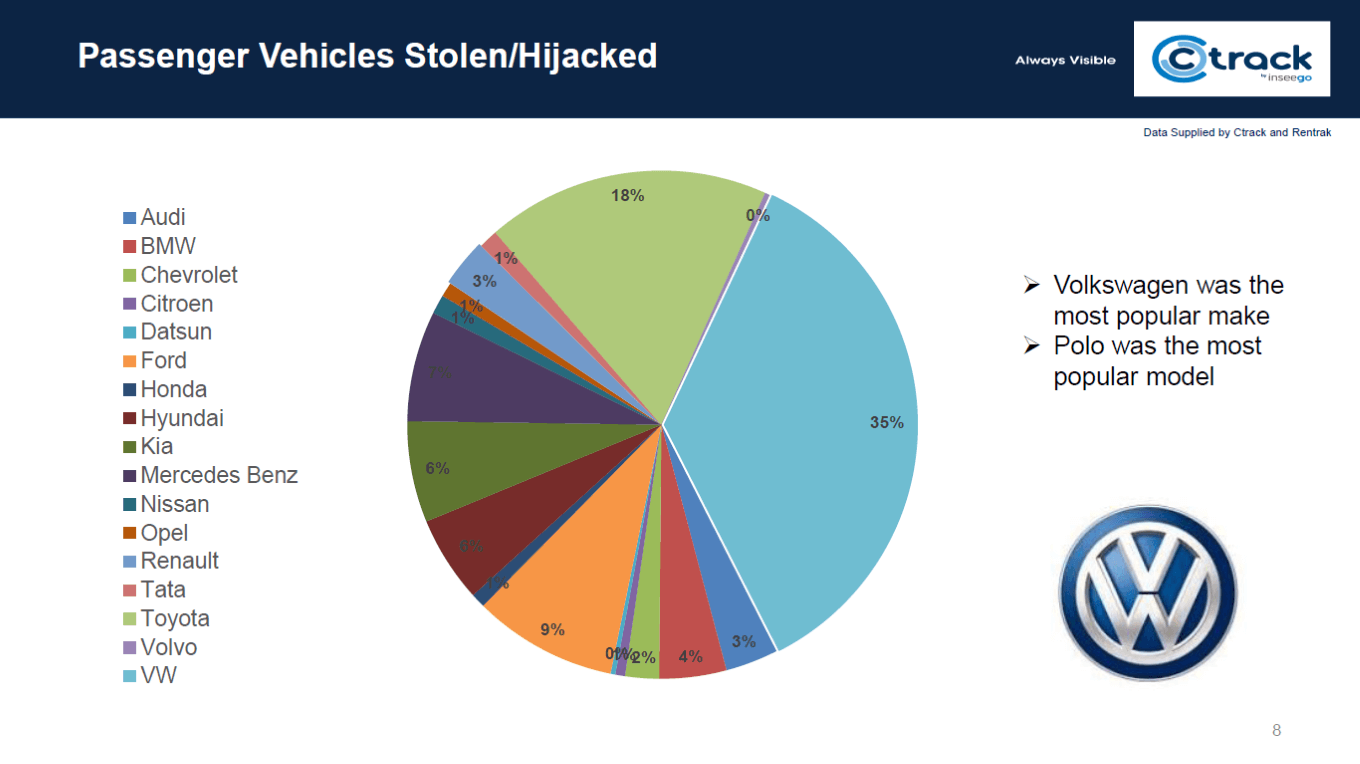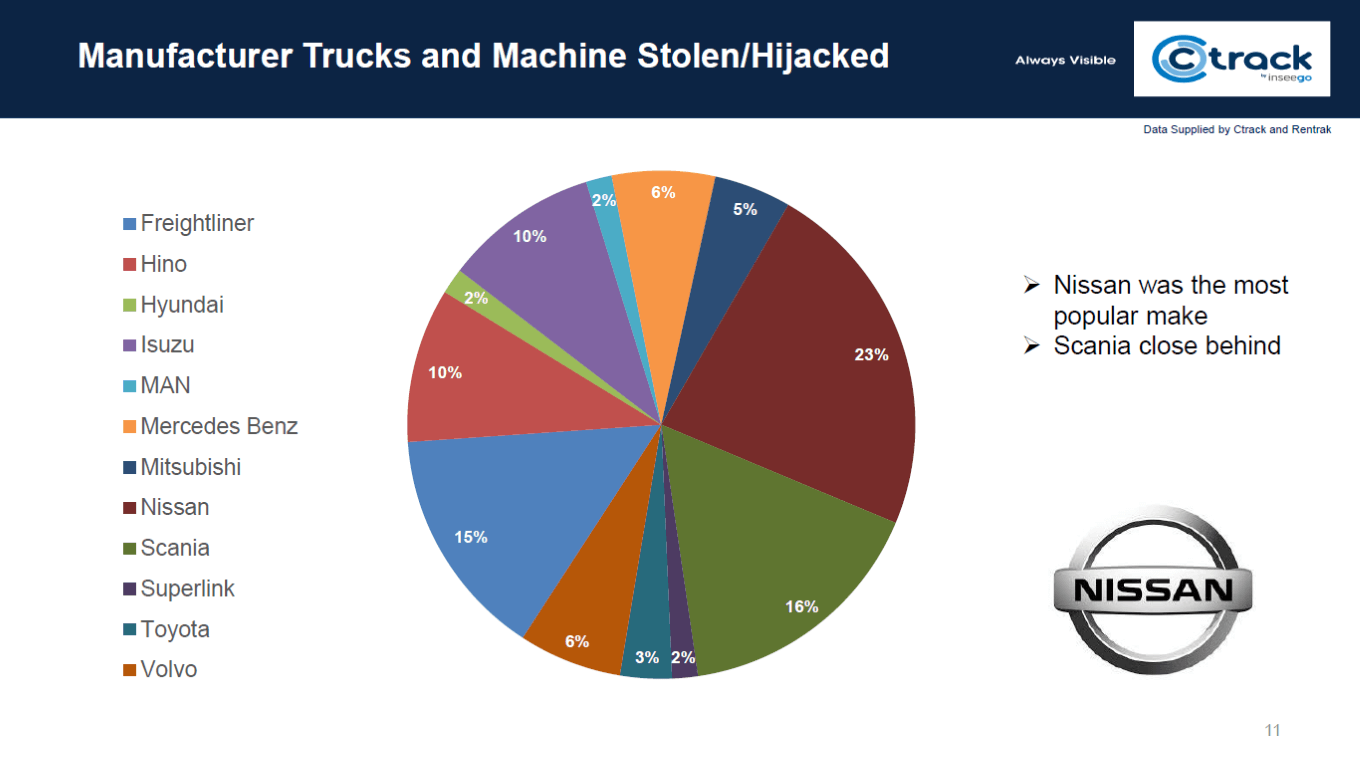 Source:- Wheels24