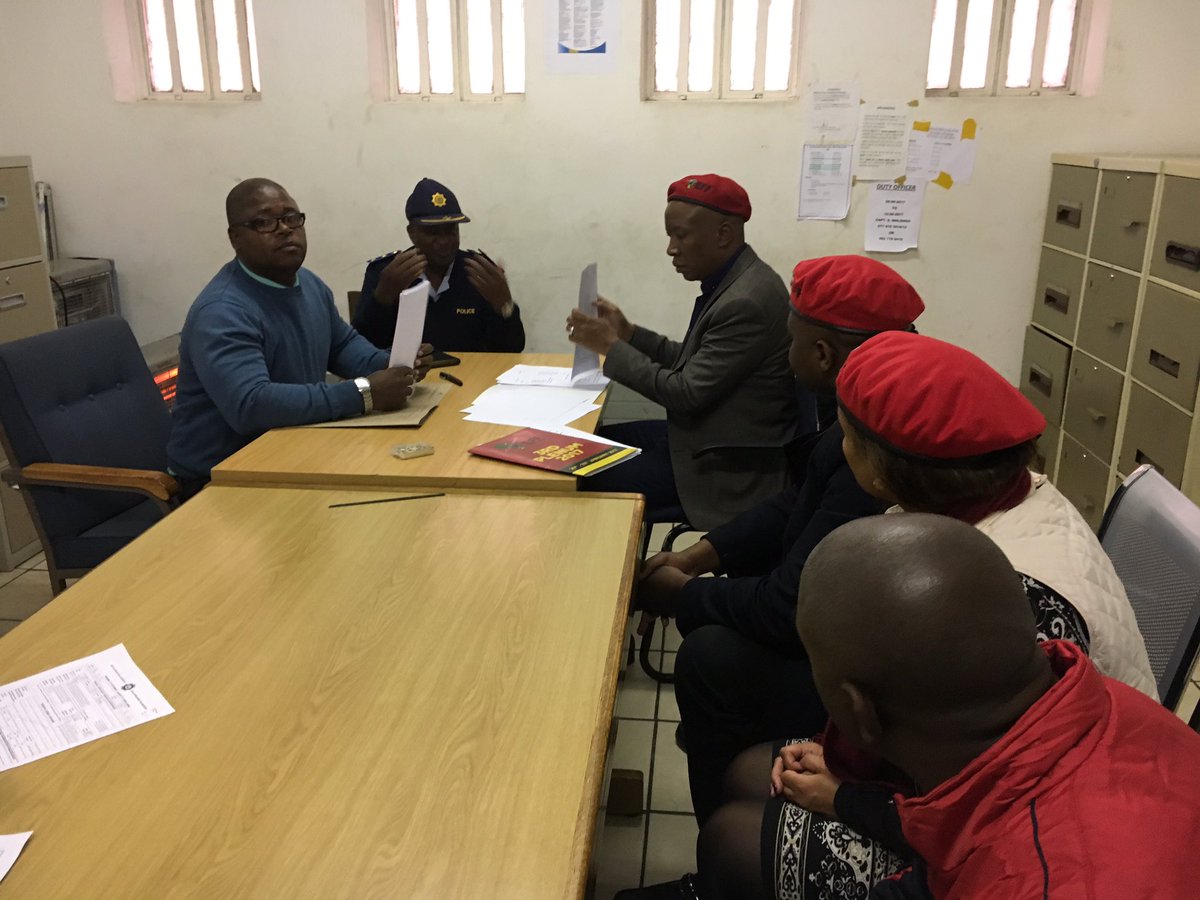 The Minister of Finance is in a fresh serious trouble of bogus financial corruption, hence, angry leader of Economic Freedom Fighter Julius Malema has quickly moved for his immediate detention. The documents is a letter purportedly written by Gigaba' who was then public enterprises minister' to Denel chairman Zoli Kunene on December 7' 2012.
In that letter Gigaba told Denel to continue with the procurement of locomotives' even though it was not allowed to do so. He also instructed Denel not to communicate with the national treasury and to refer any queries to Gigaba's office.
Gigaba's spokesman' Mayihlome Tshwete' did not comment on the specifics of the letter.
"The best thing is that Julius (Malema) is going to lay charges and he has to bring evidence' which has to be tested in a court of law'" Tshwete said.
In the letter' Gigaba stated that the Preferential Procurement Policy Framework (PPPFA) exemption enjoyed by Schedule 2 entities – which comprise 23 state-owned companies' including Denel and Transnet – expired on that day.
"In essence' the expiry of the exemption will render various procurement initiatives by state-owned companies illegal under the PPFA'" the letter reads.
Gigaba wrote that there were a number of issues pertaining to the extension of the exemptions of the PPFA and believed these issues could have a material effect on the ability of the state-owned company to extract optimal value from strategic procurements.
Gigaba informed Kunene in the letter that he was personally in discussions with the minister of finance to resolve these issues.
"In the meantime' the SOC [state-owned company] should continue to procure as if the extension to the exemption is in place'" the letter read.
"In addition' no communication should take place between the SOC and national treasury pertaining to the PPPFA until the situation has been resolved."
The letter said' should any queries be directed to Denel from the national treasury regarding the PPPFA' Kunene should refer the national treasury to Gigaba's office.
In a media briefing on Thursday' Malema asked why Gigaba wrote the letter about locomotive requirements to Denel' an arms procurement state-owned company.
Tshwete also questioned why the minister wrote a letter to Denel about a Transnet procurement.
He said the criminal proceedings would give both parties an opportunity to deal with the issue.
"In the public opinion' no one wins. The minister will have no issues in co-operating with the authorities and defend himself'" Tshwete said.
The EFF on Friday also laid charges at the Johannesburg central police station against President Jacob Zuma and other officials who are believed to be linked to the alleged corruption at Transnet.