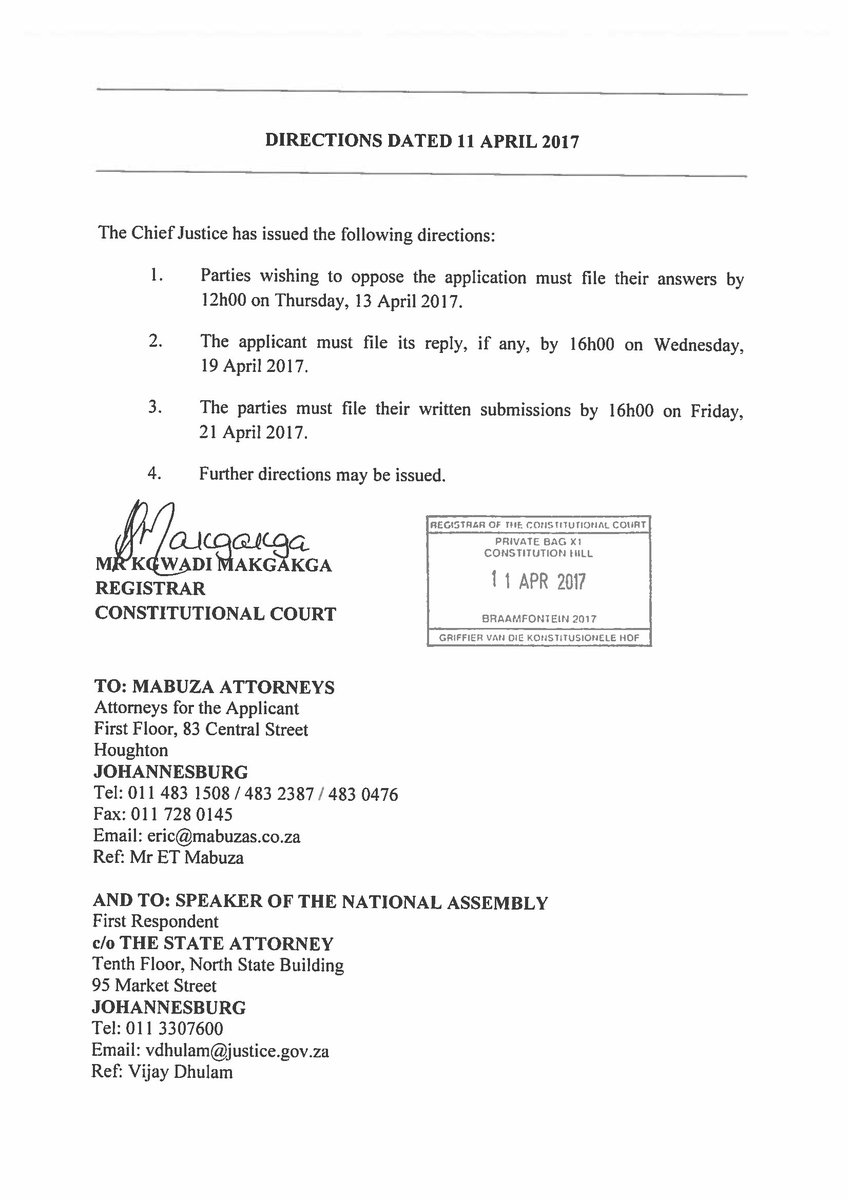 "Voting procedures in the assembly are determined by the Constitution and the rules of the assembly." The United Democratic Movement has been granted access to the Constitutional Court over their calls for the secret ballot to be used in the motion of no confidence against President Jacob Zuma.
This, however, means the motion might have to be postponed as the parties wishing to oppose the application have until 12:00 on Thursday to do so, and the applicant has to file his reply by 16:00 on Wednesday, 19 April.
The motion is due to be debated in the National Assembly on Tuesday, April 18.
In the directive issued on Tuesday, the chief justice said the parties had to file their written submissions by 16:00 on Friday, April 21.
"The fact that we are going to be listened to is a victory for step one," he said.
Explaining what this meant, he said their lawyer, Eric Mabuza, would now write to the Speaker to ask for a postponement of the motion of no confidence.
"If she Speaker Baleka Mbete, refuses, then we will put in an urgent application to stop the motion," he said.
In the meantime, since the motion was brought by opposition parties, Holomisa was approaching them to ask for them to agree to a postponement, he said.
The party believes a secret ballot would allow members of the ANC to vote in favour of the motion.
Parliament, however, said the rules of the assembly and the Constitution did not provide for a vote of no confidence to be conducted by secret ballot.
"The Speaker has no authority in law to alter such provisions," Parliament said on Monday.
"Voting procedures in the assembly are determined by the Constitution and the rules of the assembly."