Four vehicles collided on the N14 at the Brandvlei crossing in the Tarlton area. The accident has left  two people dead and many other critically injured including a baby.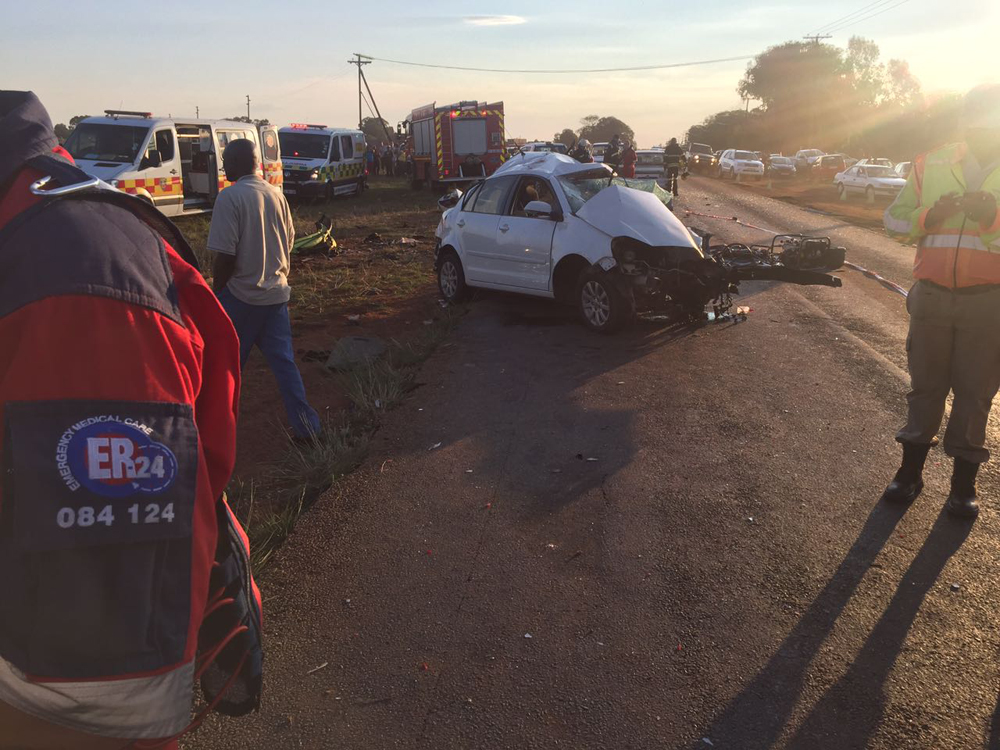 ER24 paramedics and other services arrived to the incident where the four vehicles had collided.
Unfortunately there was nothing they could have been done for the two that lost their lives. One was found lying lifeless near the road while the other was trapped in the vehicle. The two were declared dead on the scene.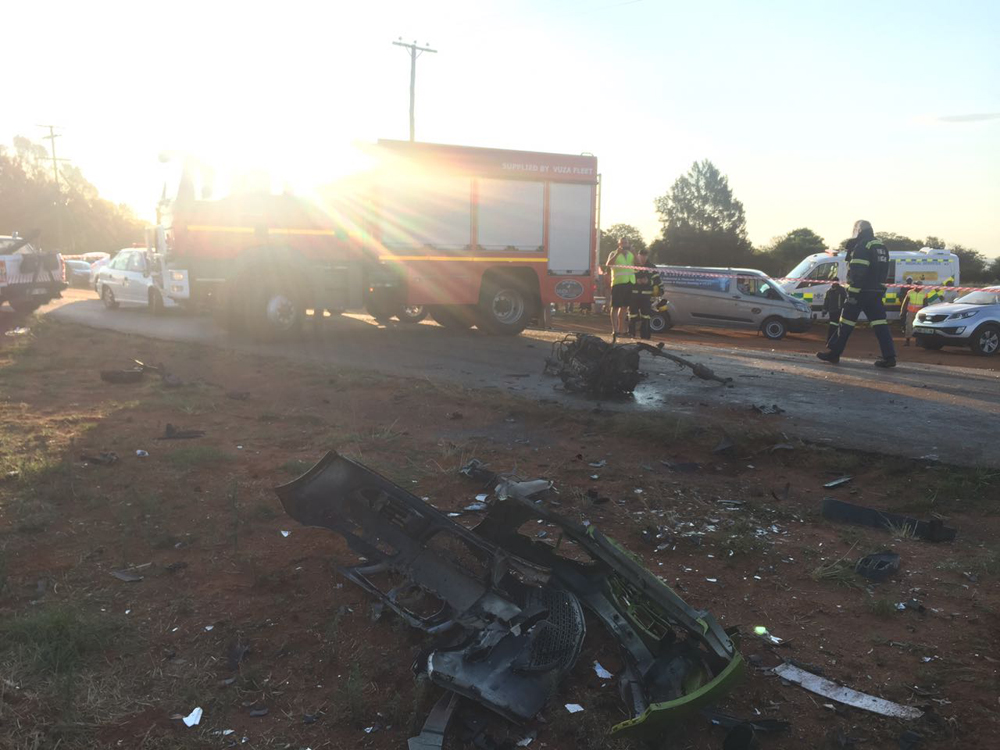 A man who was in a critical condition due to the injuries he sustained was treated and airlifted to the hospital.
The baby, as well as all other patients were treated and transported to the hospital by road.
Three people declined hospital treatment.
No one knows what really happened but authorities were on scene for further findings as regards to the exact cause of the incident.
Read also : Burglars looses their lives while trying to escape (Photos)