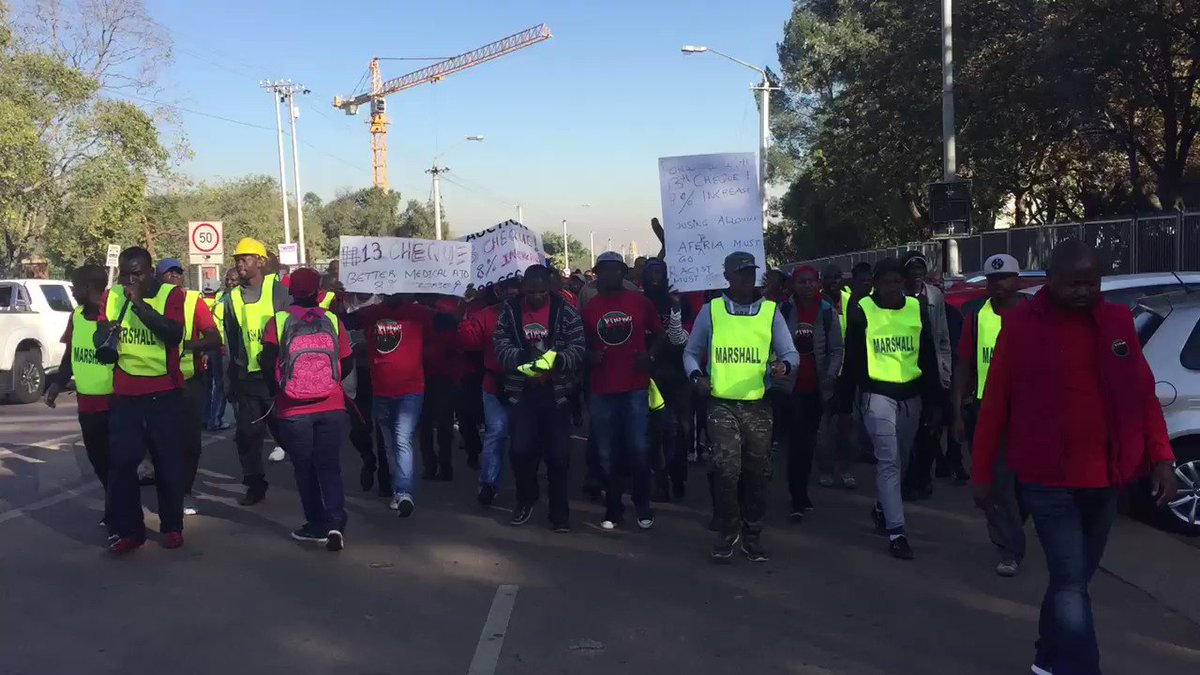 The protest is becoming a characteristic feature of the present administration. Some of the protesters have fallen under attack, after Police used teargas against protesting Nehawu members outside the University of Pretoria on Friday morning.
The workers were demanding a 13th cheque, better medical aid, and an 8% increase.
In a bid to have their presence felt, the protesters tried to get onto the university grounds at an open gate on Lynnwood Road after the main gate was closed.
Some of the Police officials fired two canisters of teargas at the protesters, who responded by throwing stones and bricks at the police, before being calmed down by Nehawu leadership.
Hinnews.com reach out to the Regional branch chairperson for Nehawu Joseph Makhasa who that  other universities not only paid their employees more, but that they also provided a 13th cheque.
Makhasa  further threatened that if their demands were not met, they intended on disrupting the university's open day, to be held this Saturday.